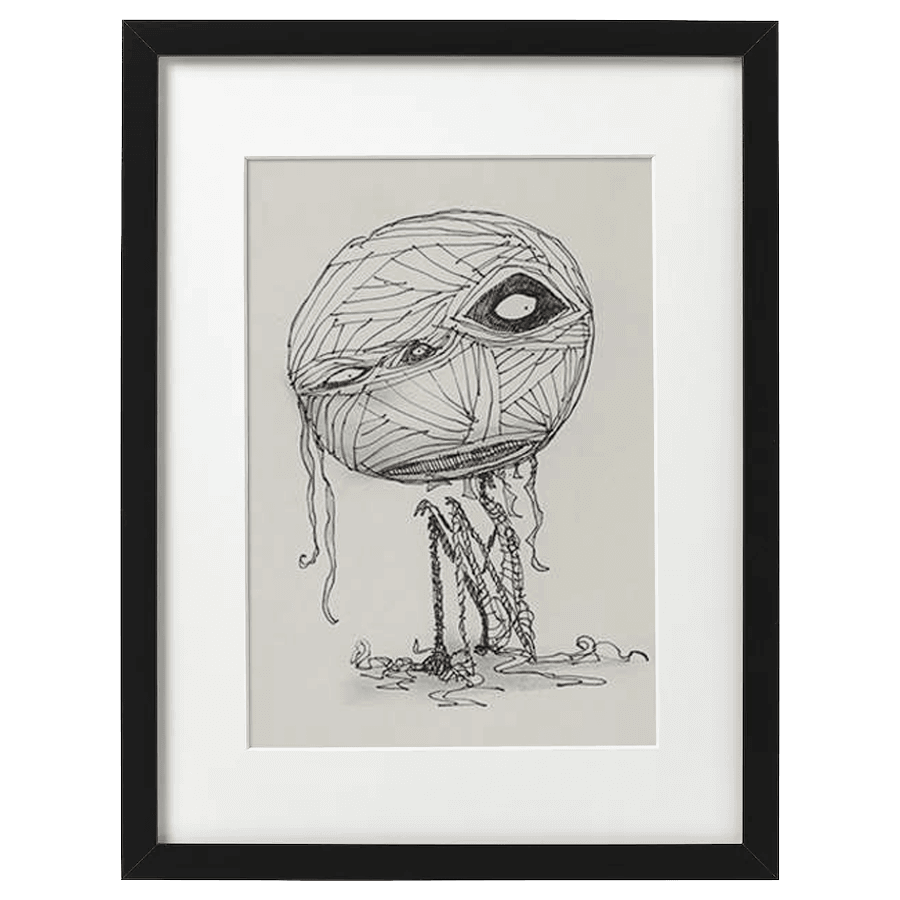 THE EXHIBITION
Enter and discover the extraordinary world of filmmaker Tim Burton!
Enjoy this captivating immersive experience, as you delve into the mind of Tim Burton. This is a unique opportunity to access his inner world and his creative process by discovering hundreds of original works by the director.
Walk through the dark and magical forest of The Funeral, (re)discover the colourful characters of Edward Scissorhands, Charlie and the Chocolate Factory and Beetlejuice, and lose yourself in the incredible world of Alice in Wonderland and Mr Jack's Christmas.
Each room will lead you to a unique experience and only you will decide your path... So choose the doors you want to open!
*The experience includes stroboscopic effects.
Duration of the experience: approx. 45 minutes.
All participants, regardless of age, must purchase a ticket to enter the exhibition.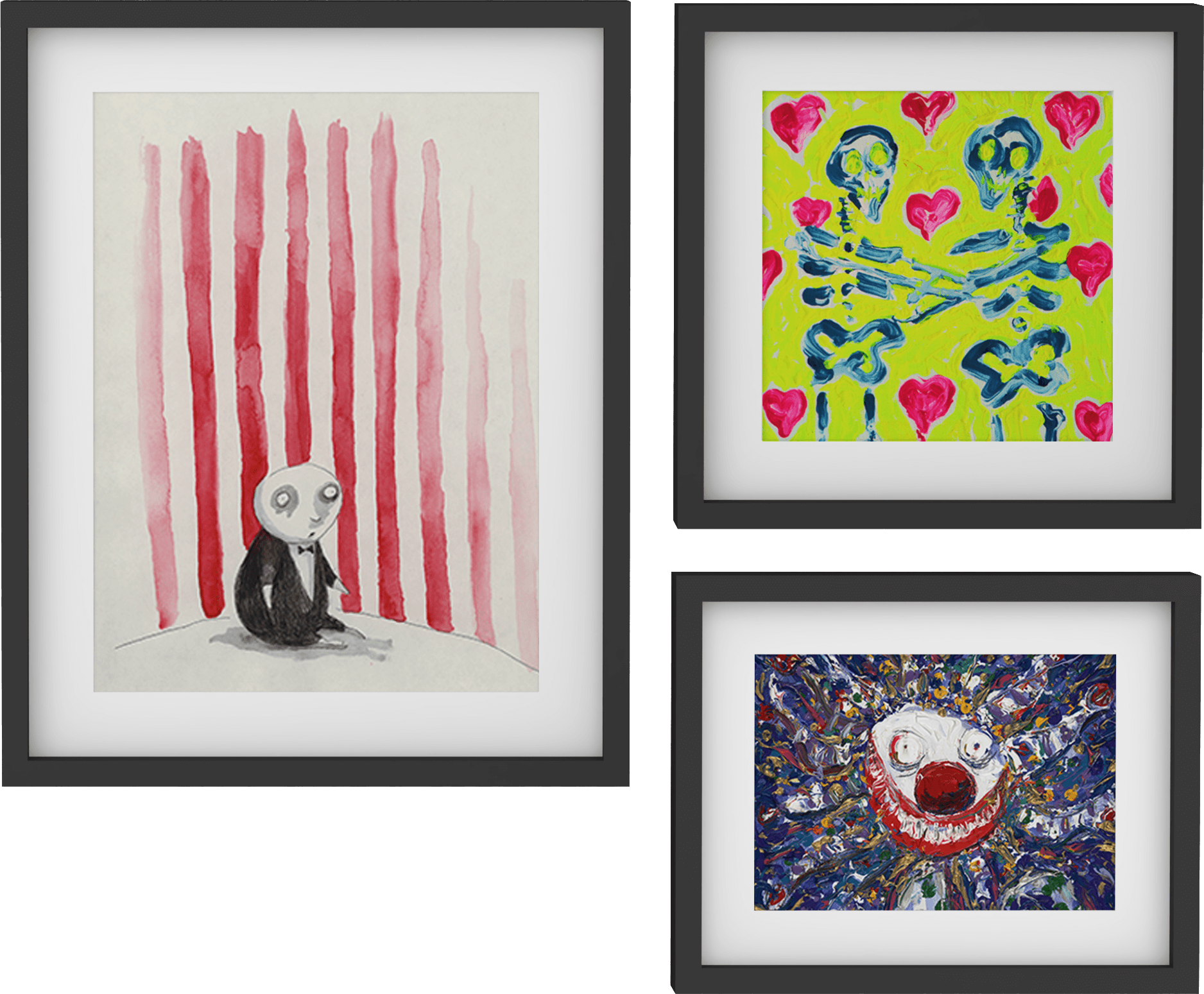 QUOTES
LE FIGARO

"A successful dive into his universe."
LE PARISIEN

"An adventure mixing macabre and poetry"
TÉLÉRAMA

"It is literally recommended to lose oneself with delight."
ROLLING STONE

"Relive the cult scenes famous movies"
ELLE MAGAZINE

"An interactive presentation that will please both young and old"
TIME OUT

"A fascinating and exciting exhibition"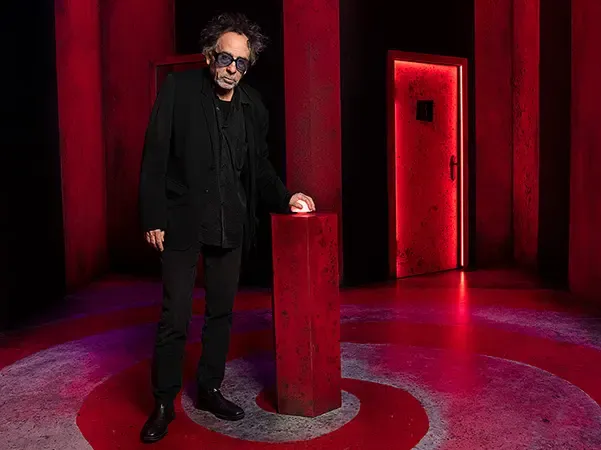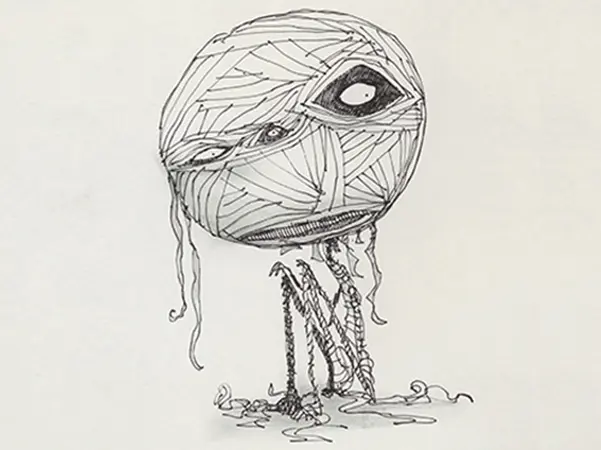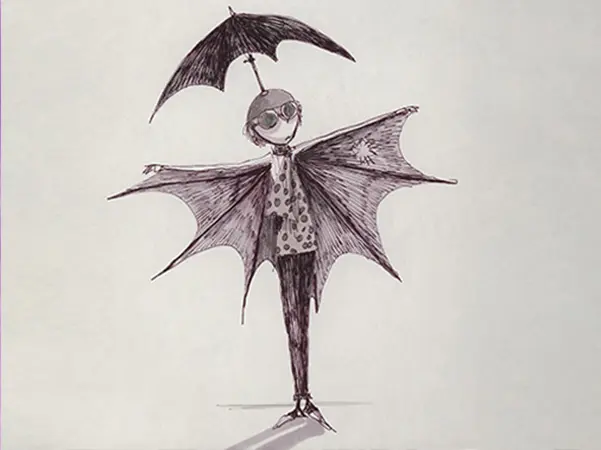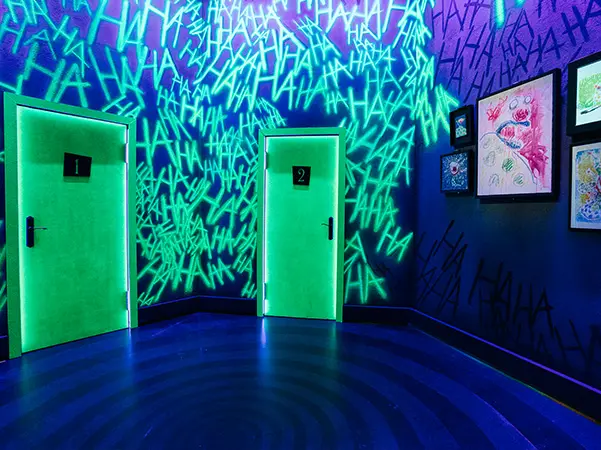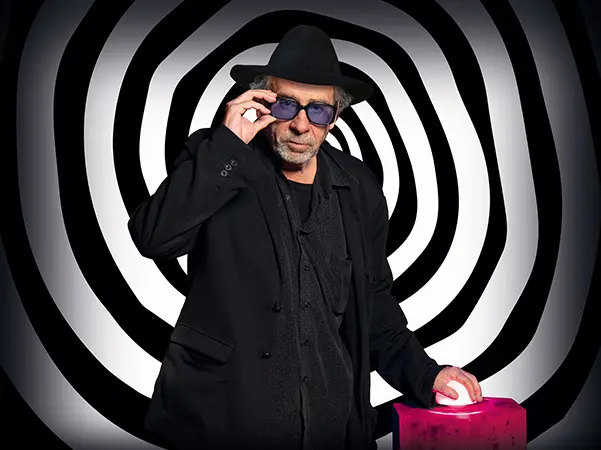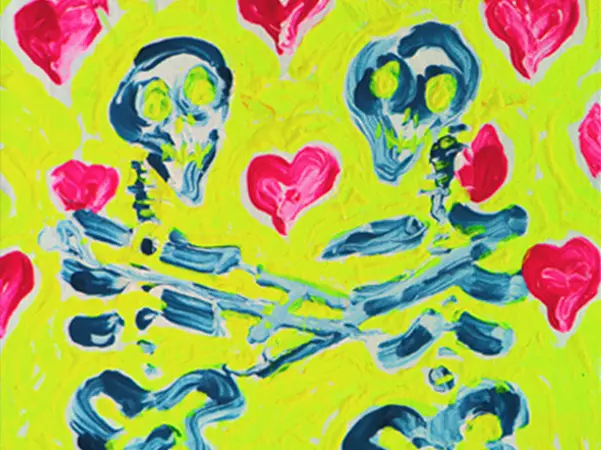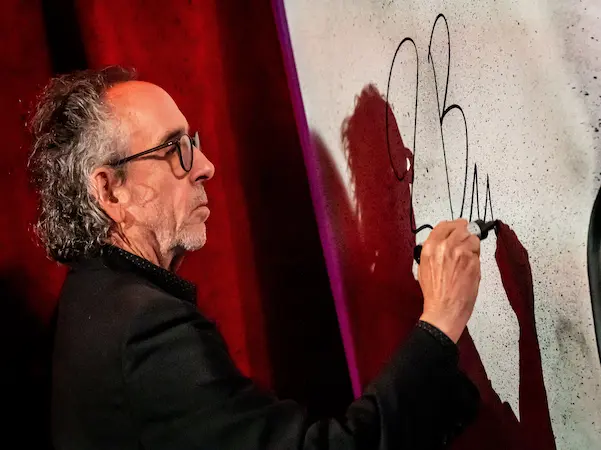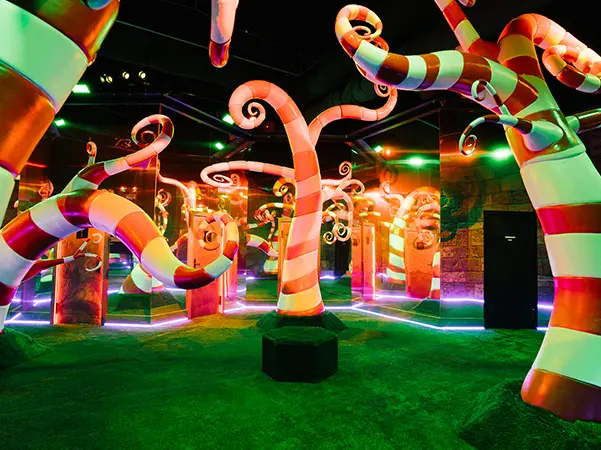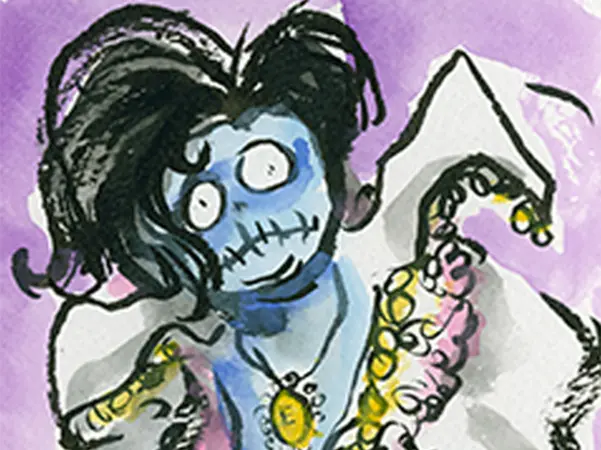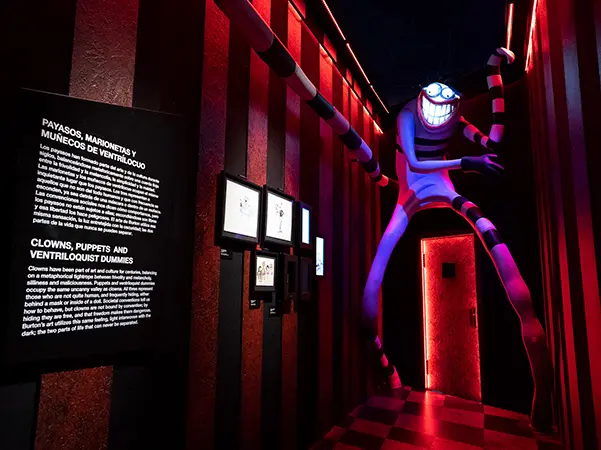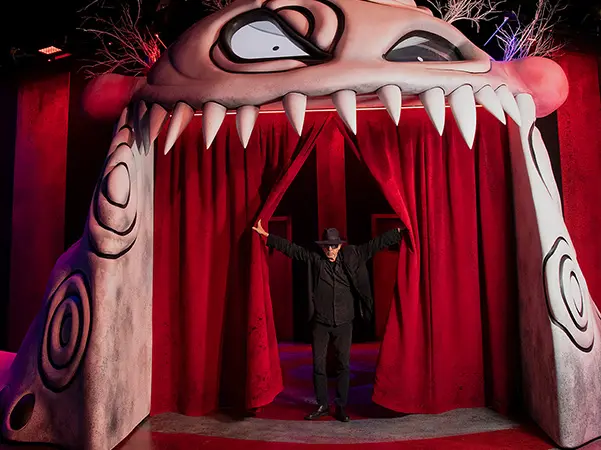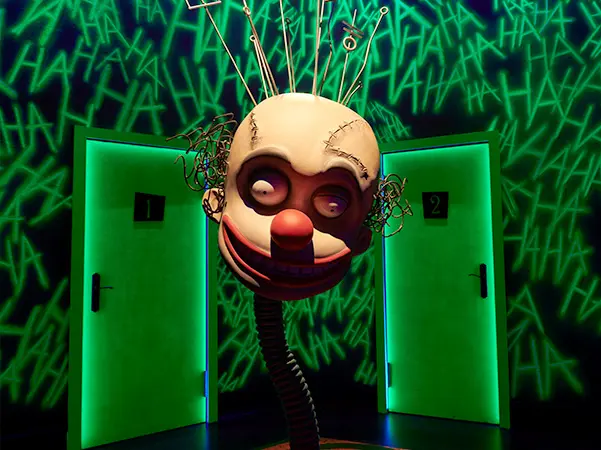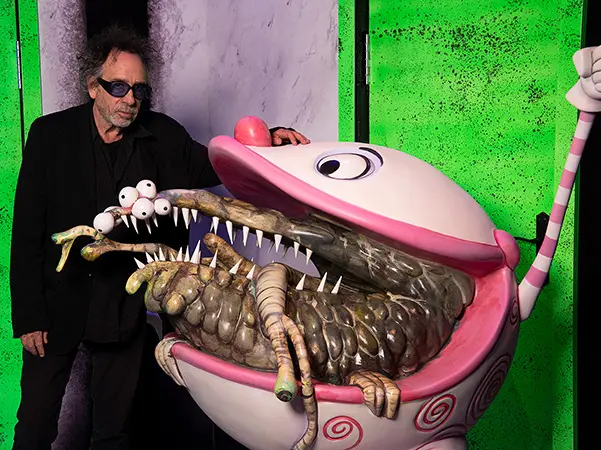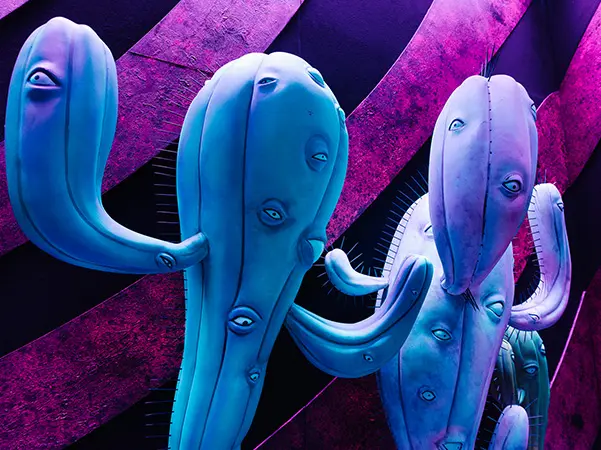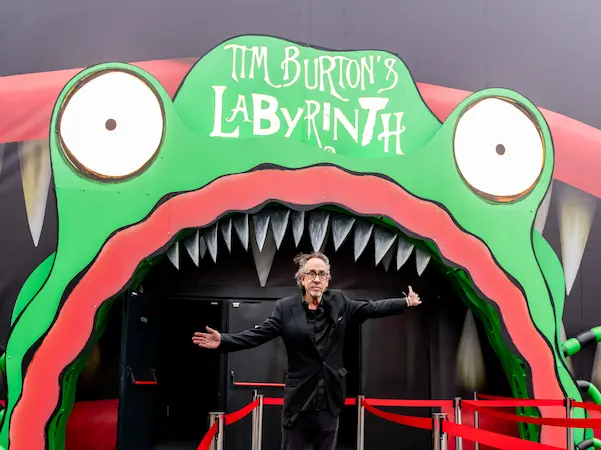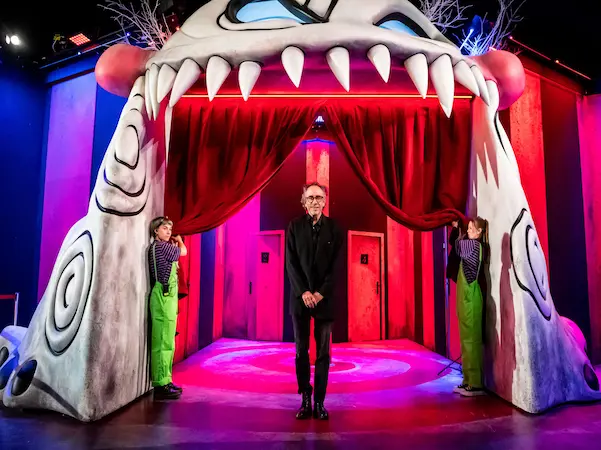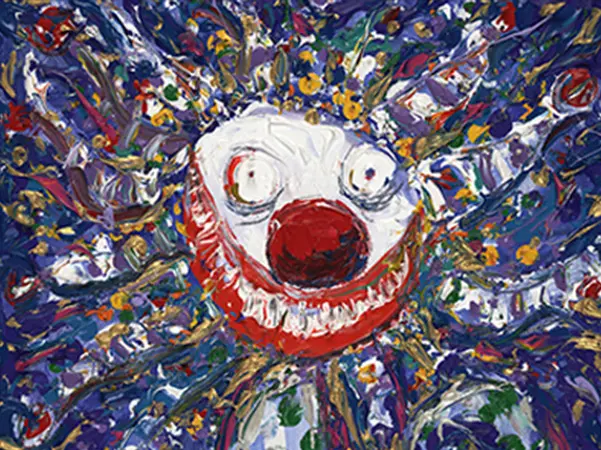 TYPES OF TICKETS
PREMIUM TICKET
With the PREMIUM TICKET, you can visit the labyrinth twice in the same day. This means choosing two different routes one after the other without having to wait. Included is another 10% discount in the shop and a Tim Burton poster that you can pick up when you leave the exhibition.
STANDARD TICKET
The STANDARD TICKET offers unique access to the exhibition where you decide your own itinerary.
Tim Burton's Labyrinth combines an exhibition, an immersive experience and film scenes. This maze was created in collaboration with Tim Burton and his team. The main objective is to offer a magical, unique experience to every visitor. As its name suggests, the experience consists of a maze that invites you to get lost in it while tracing your own route. Tim Burton himself described it as "a fantastic fair", a surprising journey through all his films.
Although each visit is unique depending on which door you open, we guarantee that you will visit at least the most important rooms. A standard visit gives access to 15 rooms based on the most emblematic universes of Tim Burton.
On average, each room contains 10 original works, some of which have never been exhibited before. During your own original journey through the labyrinth, you will discover a total of at least 150 original works by Tim Burton!
In addition to the original works, you will see life-size characters, sets, costumes, texts and animations on your journey. Take your time to appreciate each of the elements, because once you leave a room, you cannot return to it.
We also add that there are "twin rooms" which, although they do not have exactly the same content, belong to the same universe. So don't think you're missing out if you can't see everything!
TIMETABLE
The experience lasts approximately 45 minutes. Book in advance your tickets for 'Tim Burton's Labyrinth'.

Wednesday, Thursday and Sunday: last show at 18:00 hours
Fridays: first showing at 12:00 and last showing at 19:00
Saturdays: last show at 19:00 pm
25 December: First performance at 12:30 p.m. and last performance at 4:30 p.m.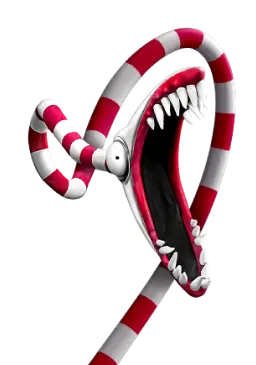 TIM BURTON
Artist and director Tim Burton is one of the most fascinating filmmakers of his time. His characteristic style marked his films such as Beetlejuice (1988), Batman (1989), Edward Scissorhands (1990), Mr Jack's Christmas (1993), Charlie and the Chocolate Factory (2005), The Funeral (2005), Alice in Wonderland (2010) or Wednesday (2022), his most recent production by Netflix.
Long before becoming a director, Tim Burton's genius was expressed through drawing, painting and photography, which are now an integral part of his creative process. Inventor of his own aesthetic, both mysterious and supernatural, Tim Burton is at the origin of many films and works that have become great classics of cinema.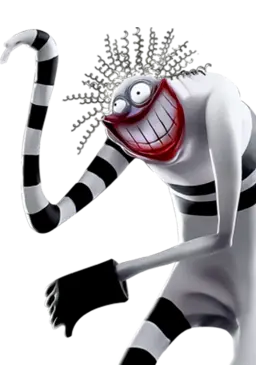 Shed 3Bis de Tour & Taxis – Havenlaan 86c – 1000 Brussels.
PLAN YOUR VISIT
Location
Shed 3Bis de Tour & Taxis – Havenlaan 86c – 1000 Brussels.
Billets
Make sure you have a day and time slot and buy your tickets for Tim Burton's Labyrinth.
Duration
The visit lasts approximately 45 minutes.

Public transport
Parking
Parking Esplanade – Anna Bochdreef – 1000 Brussels.
Parking Parklane – Rue Picard 13 – 1000 Brussels.
MORE INFORMATION
The experience lasts approximately 45 minutes.
The PREMIUM TICKET includes two entries per person that allow you to choose two different routes on the same day. You don't have to reserve a time slot for this (morning or afternoon). Included is another 10% discount in the shop and a Tim Burton poster that you can pick up when you leave the exhibition.
The STANDARD TICKET includes a unique access to the exhibition which allows you to visit 15 rooms of the exhibition.
The course is accessible to people with reduced mobility.
For children under 4 years old, a free ticket must be reserved when ordering.
The exhibition is accessible with a pram (no strollers).
Food and drinks are not allowed.
Tour & Taxis has toilets adapted for people with reduced mobility.
In case of loss of an object during your visit, please leave your details at the checkout. Please bring found items to checkout.
Objects larger than 28 x 38 x 13 cm (11 x 15 x 5 inches) are not permitted in the exhibition. Lockers are provided for this purpose.
A press card does not guarantee free access to the experience. As a journalist, please contact Full Options (deroubaix@fulloptions.com) for all accreditations.
Producer

Partner

Location

Official Ticketing Partner